WHY BUY PROP GUARD
INTRODUCING THE PROP GUARD FOR OUTBOARD & STERN DRIVE BOATS
The Prop Guard is a unique, U.S. and international patented propeller guard with no moving parts, no electrical wiring, and no hydraulic hoses. The Prop Guard is manufactured to rigid specifications in state-of-the-art polypropylene. 
WHAT IS A PROP GUARD?
Prop Guard is made to surround the propeller like a nozzle. It is a two piece plastic injection molded cage that will completely cover the propeller. The Prop Guard is attached by a specially designed clamp system and bolts. The Prop Guard's two halves are attached like a clam shell to the cavitation plate and the skeg of any outboard or stern drive motor. The easy installation can be accomplished by anyone with simple tools in about 30 minutes. 
DO PROP GUARDS HELP REDUCE INJURIES? 
There are no "minor" propeller accidents. Installation of the Prop Guard on propellers would help reduce prop blade injuries to humans and marine life. Currently, Federal and State lobbying groups predict a mandatory propeller guard law in the very near future. 
HOW IS THE PROP GUARD DIFFERENT FROM OTHER PROPELLER GUARDS?
Prop Guard Marine, Inc. guards are made out of a light weight but strong, high impact, flexible injection molded plastic. This allows the guard to work without having the heavy weight of metal guards or lower grad molded plastic that are currently on the market today. Metal guards can corrode, and with a hard hit, the metal guard can be pushed into the propeller causing propeller damage. Besides damage, the metal cage can break into metal fragments that could cause personal injuries and gear box damage. 
CONCLUSION 
Boat safety is a world wide need. Boating accidents happen, we need to do everything possible to help reduce the risk of injury or death.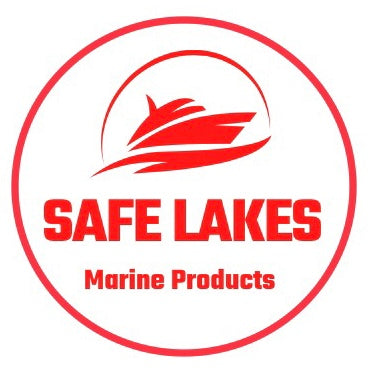 Safe Lakes LLC is a proud distributor of the PROP GUARD MARINE, INC product.